Liselore and the Saturday team
Liselore
I am Liselore. I am LiLo Ceramics, In 2011 I completed the Dutch Ceramic School in Gouda. Here I laid the technical foundation of this wonderful profession. Before that I completed the High Hotel School in Maastricht. My internships during this education determined my style. My love for Asian ceramics is clearly reflected in my work. My time at the Design Academy in Eindhoven helps me in my design process and conceptual approach to art projects. As a former chef, I really enjoy the synergy between my tableware and the beautiful dishes created on it. I have been with Robert since my internship in Thailand and together we have two beautiful daughters Anna and Eline who can also often be found in the studio. Anna enjoys helping customers, Eline prefers to tinker.
Lilo Ceramics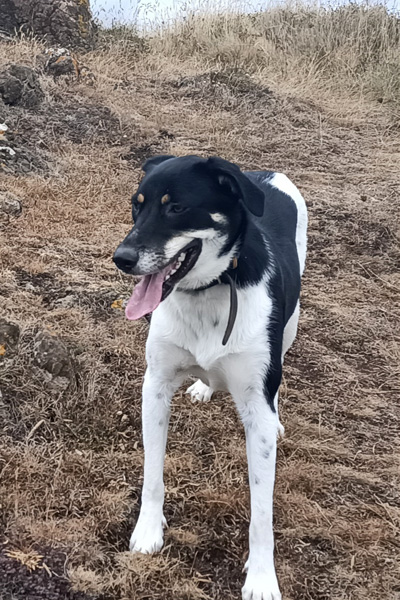 Takkie
Several days a week my dog Takkie can be found in the studio. Safe behind the fence, especially for her, because sometimes she still finds it a bit exciting. When the ice is broken, she likes to be petted. She does love children, so she immediately comes to cuddle with them.
Lilo Ceramics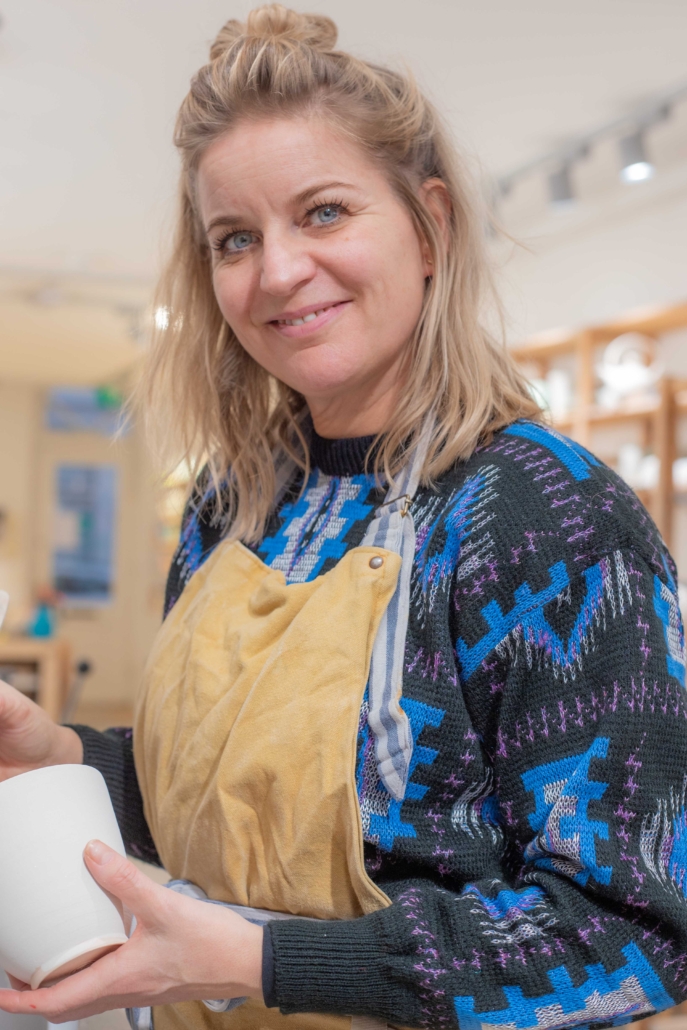 Sanne
Sanne is in the store every other Saturday. In daily life she is at the elementary school for grade 3. So we like to leave the organizing of the store to Sanne with her tidy nature! She is also Lilo's biggest fan so loves to talk passionately about everything we make.
Lilo Ceramics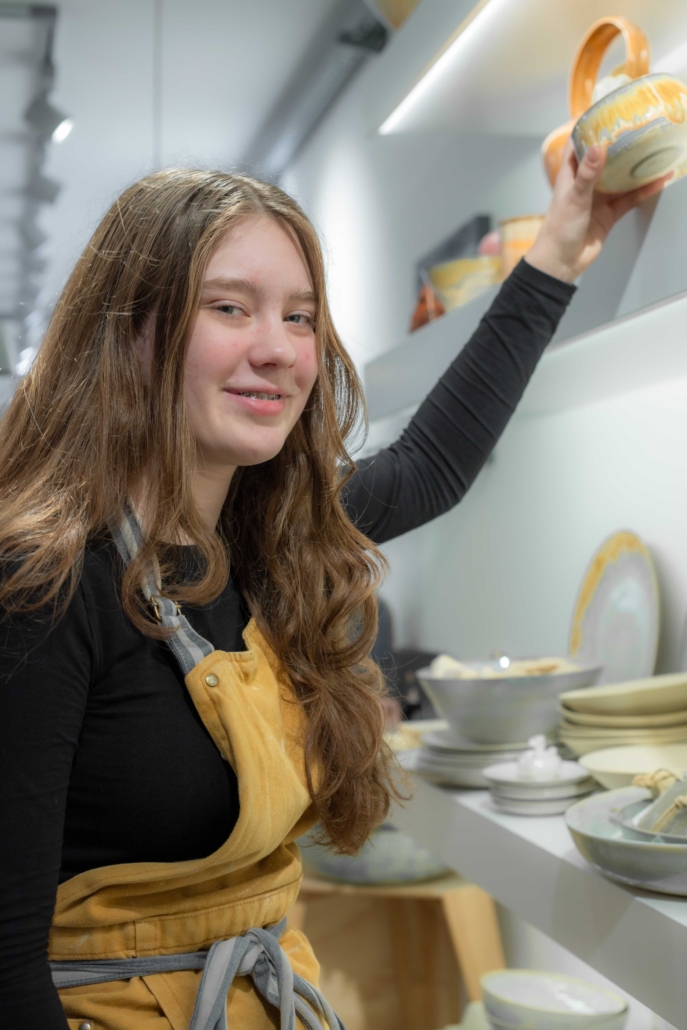 Minne
Minne is also in the store every other Saturday and helps mix glazes on Fridays. She is technical, precise and creative and brings some youthful zest to Lilo.
Lilo Ceramics
My work
My hand-turned pieces are in between traditional ceramics and Dutch Design. It is modern, austere and very thinly turned. Everything is made of stoneware. This means that it is fired at a higher temperature (1260 degrees Celsius) than for example earthenware. This makes it much stronger and it is no longer porous.
The Hemisphere collection is made of white stoneware clay. Haarlem is known for its beautiful Dutch skies. When thinking about and making my glazes, I was inspired by the colours of the sky under different weather conditions. From sunrise, thunderstorms, morning fog, to the sky after a refreshing summer shower.
The Chawan collection is inspired by the Japanese chawan, from which matcha tea is drunk. I fell so much in love with the shape of the chawan that I based the design of an entire service on it. For this collection, I use coloured stoneware clay, not glazing or only partially glazing the outside. I also emphasise the draglines, which creates an exciting shadow effect. The glazes create a subtle contrast with the clay through their colour or shine. The coloured clay also changes the colour of the glaze, creating unity between the clay and the glaze.
All my shapes are made to be cherished on a daily basis. They fall nicely into the palms of your hands and therefore, with one exception, have no ears. Because it is thinly twisted, it is very light and elegant, comparable to the quality of good glassware. Because it is stoneware, everything is dishwasher, oven and microwave safe. The glazes have been tested for food safety.